Christensen is a forceful writer whose . . . prose is visceral and poetic. . . . She is a portrait artist, drawing in miniature, capturing the light within."
—San Francisco Chronicle
From the PEN-Faulkner Award-winning author of The Great Man comes a novel about grief, love, growing older, and the complications of family that is the story of a fifty-something woman who goes home—reluctantly—to Maine after the death of her mother.
Can you ever truly go home again?
An environmental journalist in Washington, DC, Rachel has shunned her New England working-class family for years. Divorced and childless in her middle age, she's a true independent spirit with the pain and experience to prove it. Coping with challenges large and small, she thinks her life is in free fall–until she's summoned home to deal with the aftermath of her mother's death.
Then things really fall apart.
Surrounded by a cast of sometimes comic, sometimes heartbreakingly serious characters—an arriviste sister, an alcoholic brother-in-law and, most importantly, the love of her life recently married to the sister's best friend–Rachel must come to terms with her past, the sorrow she has long buried, and the ghost of the mother who, for better and worse, made her the woman she is.
Lively, witty, and painfully familiar, this sophisticated and emotionally resonant novel from the author of The Great Man holds a mirror up to modern life as it considers the way some of us must carry on now.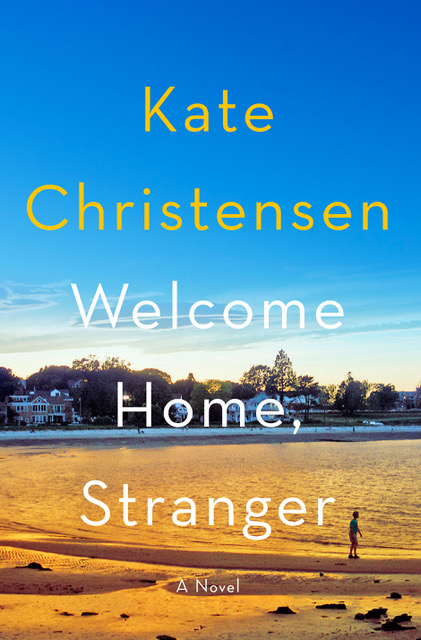 Kate Christensen's new novel, Welcome Home, Stranger, is a revelation, offering characters as real as your family and friends, a rich, vividly drawn setting, grab-you-by-the-throat drama and always, lurking in the shadows, a fierce authorial intelligence. What more could you ask?
Rachel Calloway is a compelling heroine for the present moment—angry, honest, independent, witty, brilliant, and in pain. She sometimes makes impulsive choices, but her integrity is always intact. This is the most contemporary novel I have ever read, and I immersed myself in Rachel's Portland, Maine, her family and friends, her knowledge of coming climate catastrophes, and her confusion about where home is for her. Then suddenly, I realized that I was reading about the entire human condition, portrayed in crystal sentences I will return to many times. Welcome Home, Stranger is a novel for now and for the ages. Brava, Kate Christensen. —
To the great literature of going home again we can now add Kate Christensen's superb new novel Welcome Home, Stranger, a triumph of intelligence and wit (which will surprise none of her many fans). The prodigal here is a brilliant journalist grieving the loss of a very difficult mother while attempting peace with those she left behind: a resentful sister and an ex-lover who can be neither trusted nor forgotten. A spellbinding book from one of our best chroniclers of the very American struggle to strive for excellence while still living in community with others.